On May 30 2017, Ph.D. Branimir Urlić, M. sc. Jakša Rošin and B. sc. Marko Runjić  held a workshop for olive oil producers in Kaštel Lukšić organized by Olive growers association"Mastrinka" and by the Institute for Adriatic Crops.
Following lectures were presented during the workshop:
– "Project Spec–t–oil: "Role of soil properties and environmental conditions in elemental and isotopic composition of the olive: basis for oil geographic traceability" by m.sc. Jakša Rošin
– "Optimal olive fertilization and nutrition based on soil and tissue analyses" by Ph.D. Branimir Urlić and b.sc. Marko Runjić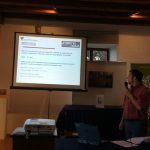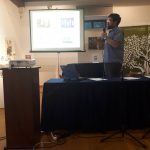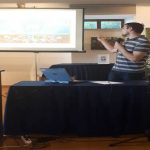 – – – – – – – – – – – – – – – – – – – – – – – – – – – – 
Dr. sc. Branimir Urlić, mr. sc. Jakša Rošin i Marko Runjić, mag. ing. održali su radionicu za maslinare 30. svibnja 2017. u Kaštel Lukšiću u organizaciji Udruge maslinara "Mastrinka" i Instituta za jadranske kulture i melioraciju krša.
U sklopu radionice održana su sljedeća predavanja:
– "Projekt Spec–t–oil: Uloga svojstava tla i okolišnih uvjeta u elementarnom i izotopnom sastavu masline: temelj za zemljopisnu sljedivost maslinova ulja" mr. sc. Jakše Rošina
– "Optimalna gnojidba i ishrana masline temeljem analize tla i biljnog materijala" dr. sc. Branimira Urlića i Marka Runjića, mag. ing.